Hi guys!!!!!!!!!!!!! I'm back from my trip to FIJI!!!!!!!!!!!!!! I know you totes missed me for reals. But I have some important news for you. I have a new hero. There name is
C n C Moments
Why are they my hero??????????? Cuz they totes followed my advise and used "placeholders" on their webbysight!!!!!!!! Here, let me show you.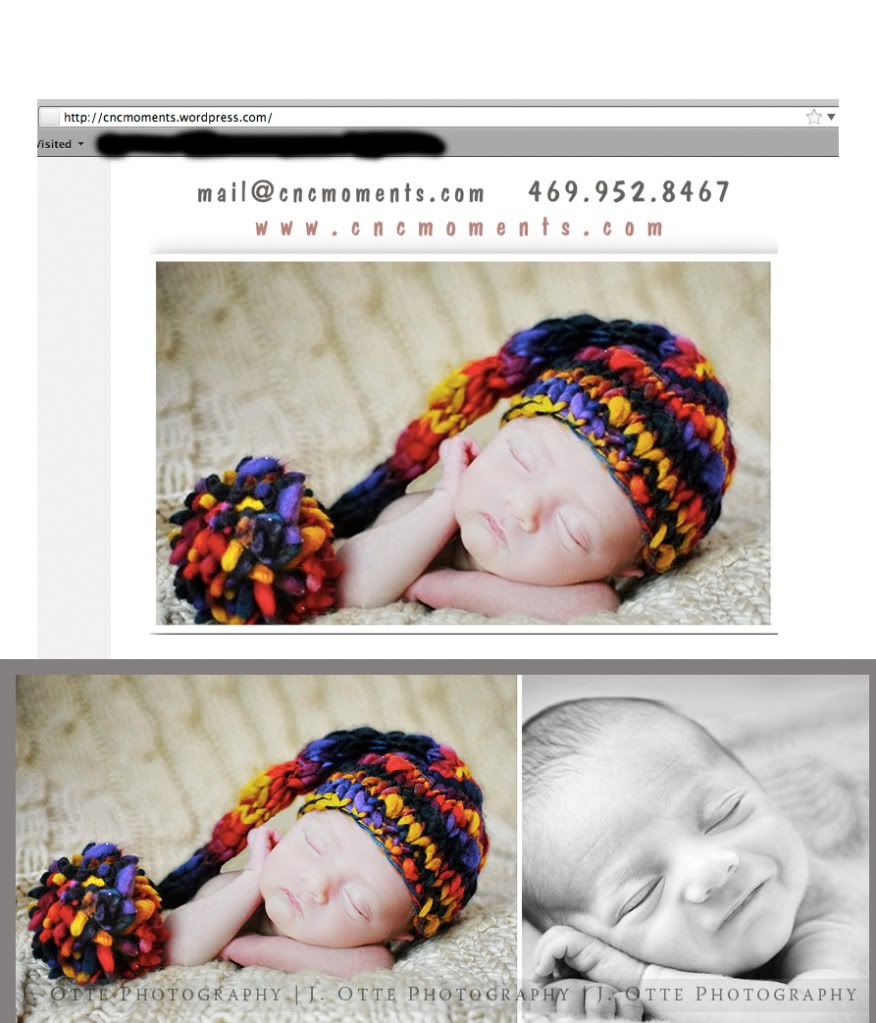 See, so like on
there sight (under blog, && u hafta scroll down a bunches)
is a picture of this cutsie pootsie wittle bebeh with a super adorbs multicolored hat. And I was like WAITASEC, JANE!!!!!! Where have you seen this piccie before?!?!?!?! And then I was like "oh yah, doy, I saw it on
Jodie Otte's webbysight!!!!! (page 2)
So I took screenshots (since people who use placeholders usually delete them rel fast) and posted them on her facey (http://www.facebook.com/cncmoments) but she deleted me as a friend and removed my comment :( *SUUUUUPER FROWNY FACE*
So anyways, I had to blog about her because like, it's TOTES awesomesauce to have peeps follow youre lead and take after you.
LOVE 4EVA, CNC MOMENTS!!!!!!!!!!!!!!!!
E> JaneyJane, youre mentor
P.s. PLEEEEEZ repost this so peeps can see what an innovater I am!!!!!!!!!!!!!!!! Oh yeah, and what a great
thief
photographer CNC moments is!!!!!!!!!!!!!!!!